Wordless Wednesday [with a few words}
Our fields and fields of sunflowers are now in full bloom and oh what a GLORIOUS sight! I can stand on our deck or look out my kitchen window and enjoy the view--because of crop rotation this is not always possible!
I have so many recipes and pictures that I want to share with you but I have been busy trying to get things organized with harvest and school starting. I think I am doing pretty well so I should be back to share with you all. :)
Leave me a comment and say hi....I hope I didn't lose a lot of you with my lack of posting. Don't forget about Farm Photo Friday coming up. Join in on the fun!
Also linked to: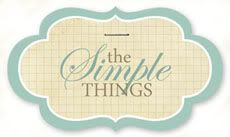 Labels: Family and Farm livin'